To sell a physical dictionary (Macquarie) in a digital world, and remind people of its relevance - language is always changing, keep an up to date dictionary.
Show how language evolves by giving birth to a word and following it from inception to adaptation. Unlike the dust gathering dictionary you've held onto from childhood, language has moved on. It's alive, it moves and it breathes. We started the campaign by gathering experts in the language field to explore this notion of language evolution. Together they created a word, and the word was 'Phubbing.' Once the word took off an online film was created that documented the birth of the word, to its adoption into society, to explain the underlying purpose of the campaign.
The 'Phubbing' campaign attracted the attention of over 300 million people, with global media coverage to date at 600-plus TV, radio, press and online news outlets. Recently released, results of sales are pending.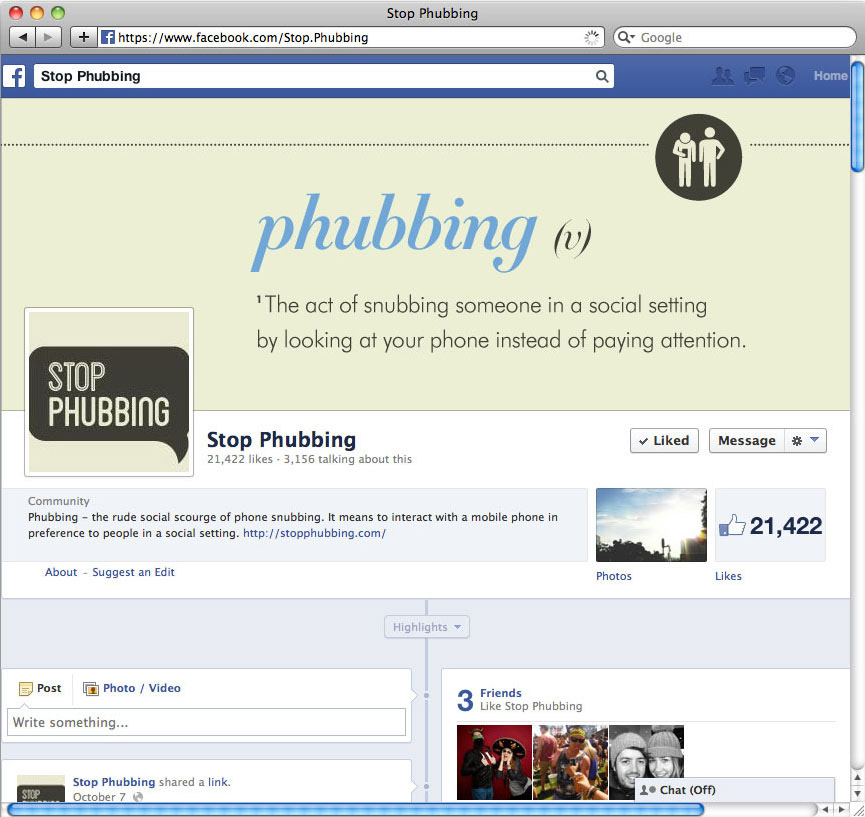 With no content to work with, we took an infographic approach, writing elaborate and entertaining stats in an infinite scrolling composition. To date the website has been shared on twitter nearly 3000 times and also has 30,000 facebook likes. Below is a static representation of the website, but to see it in full glory go to http://stopphubbing.com/